10 Easy Easter Decor Ideas
Posted on April 11 2022
These easy Easter decoration ideas will add a touch of seasonal fun to your home this spring.
Easter is just around the corner, and we're ready to celebrate spring in all that pastel and floral glory. Whether you're throwing a last-minute Easter party or planning a large gathering in advance, our Easter decorating ideas will be your solution. We've got a fresh batch of chic and affordable Easter decorating ideas for every home's style ahead.


1. Add an Easter wreath to your front door 


Papier-mâché eggs mean you can reuse this colorful creation for years to come. Plus, it can do wonders for brightening your curb appeal. Just choose a color palette that complements your front door! 
Learn the tutorial here.


 2. Create Novelty Easter-Themed Napkin Arrangements
Napkins are a staple of any Easter dinner, so why not make 2022 the year you challenge yourself to try something a little different with your table linen? After all, it's all in the details—and sitting down to a place-setting that features a perfectly folded napkin will wow your guests no-end. 

Learn the tutorial here.


3. Hang Easter Decorations On Empty Coat Hooks

If you have a couple of empty coat hooks, use them to display cute hanging Easter decorations. We love this sweet and simple idea: plywood bunny shapes have been decorated with colorful fake flowers for a finished result that manages to be both cute and understated all at once. 
4. Use Scent And Decor To Elevate Your Kitchen Island
Your kitchen island is the perfect focal point to position a decorative arrangement on, subtly capturing the senses of everyone who enters the space.
If you're planning to combine flowers and candles, give thought to the overall scent, picking out the best scented candles for the season. "Creating impact doesn't just rely on the bright beauty of spring blooms but their distinctive and joyful aroma, too," explains Joanna Rhodes, founder of Hayford & Rhodes. "While one of the most familiar flower fragrances is the hyacinth, narcissi and lilac are just as beautiful spring scents."


5. Reuse Egg Shells for Eco-Friendly Decor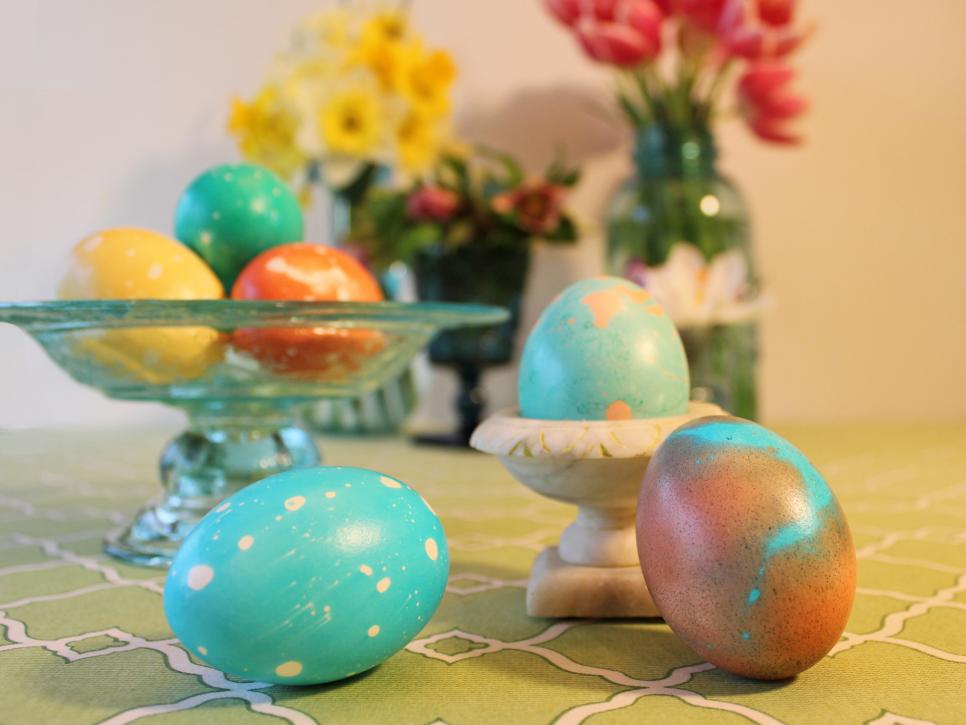 With sustainability and environmental issues never more pertinent, eggs can make a great budget-friendly DIY decoration. You could use metallic and pastel coloured paints to decorate the egg shells and arrange them in a basket, or even the egg box they came in.


This can also double up as an activity for children, but painted eggs can look surprisingly chic: all you need is a dexterous hand, and some strong palettes.


6. Personalise Your Table Decorations
Preparing to host family and friends for a delicious Easter dinner? Give some thought to your table decor. Consider adding little Easter eggs next to people's place-names, or chocolate for the kids and little Easter gifts for adults that they can take home with them. 
 
7. Matching Drinks & Flowers
Bring some contrast to your Easter flower arrangements with moodier deep purple flowers and curate a drink menu that matches the color scheme. Or, stick to water but opt for colorful glassware.


8. Chocolate-filled Wreath

A wreath with colorful dried flowers is the perfect thing for Easter. This one looks like a beautiful bird's nest except better because those robin's eggs are actually made of chocolate.

9. Crepe Blooms
Pick an assortment of colors or go for a monochromatic ombré when creating these paper tulips.
Learn the tutorial here.


10. Dotted Runner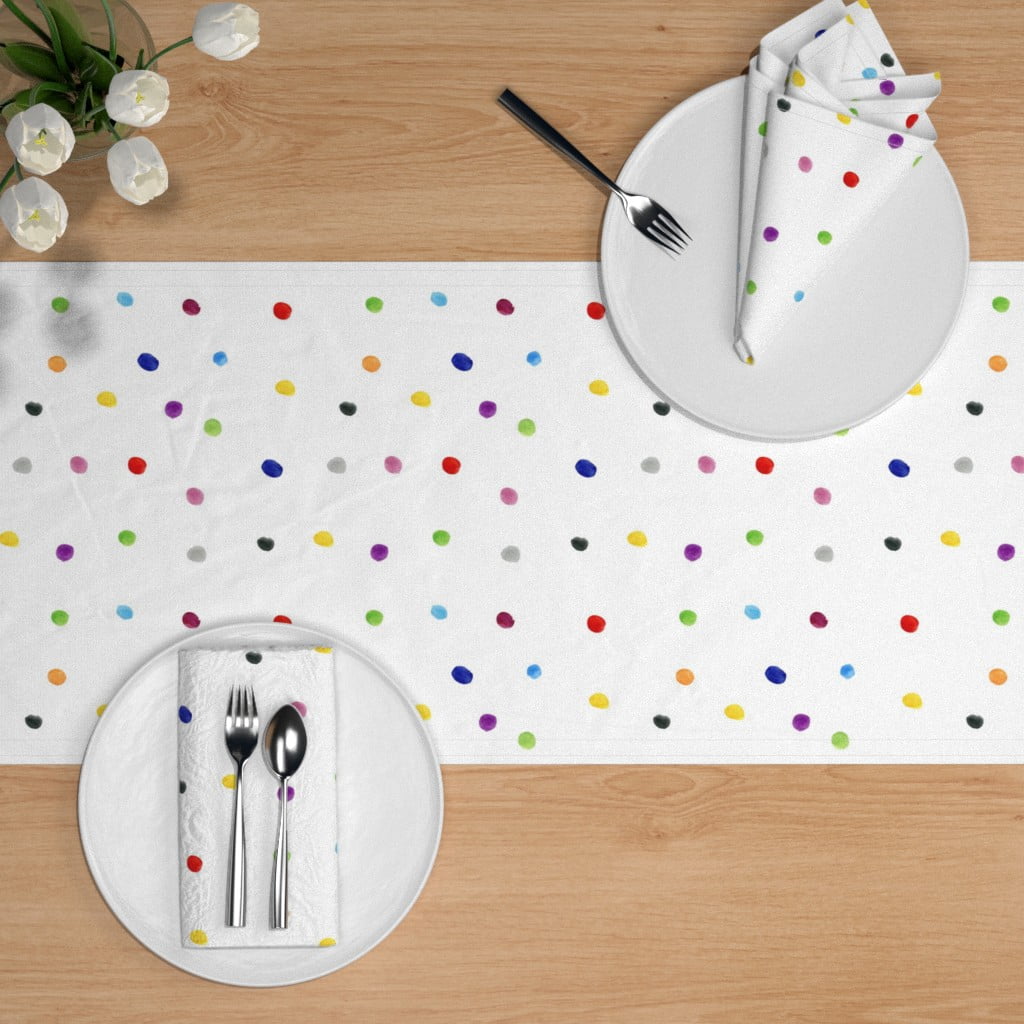 Stamp pencil erasers in craft paint for a perfectly dotted table linen.
Learn the tutorial here. 
10 Easy Easter Deco...

These easy Easter decoration ideas will add a touch of seasonal fun to your home this spring. Easter is just around the corner, and we're ready t...

Read More

2022 Feng Shui Prin...

What is Feng Shui? According to its standard definition, Feng Shui is an ancient Chinese traditional practice which claims to use energy forces to...

Read More

Summer Home Essenti...

Summer has officially arrived, and we could not be any more excited! Bring on the summer barbecues, lavish dinner parties, and fun in the sun becau...

Read More