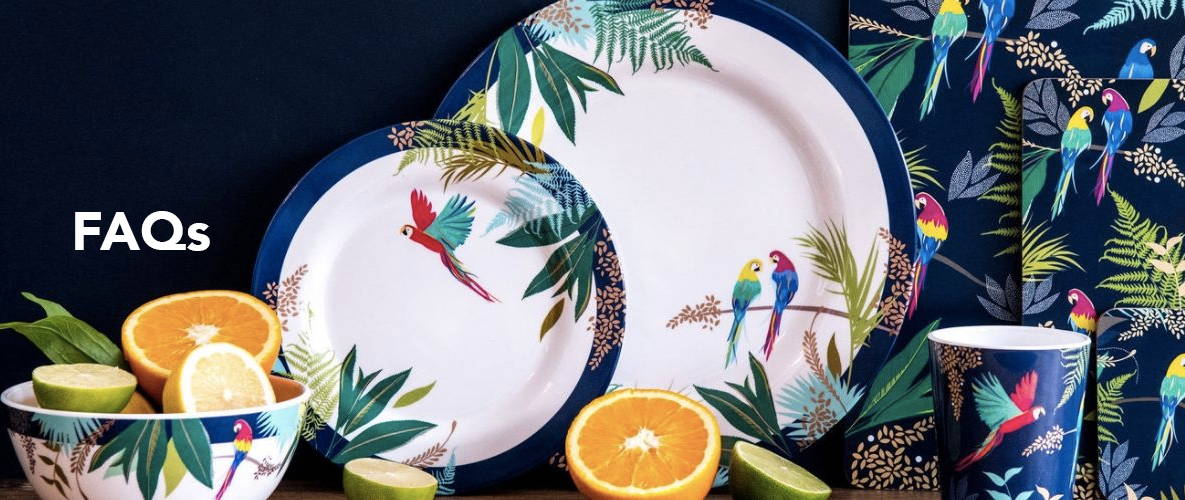 We have put together a list of frequently asked questions and their answers below.
Please call our Customer Service Team on 0800 285 1989 ordrop us an email using customerservice@sakhome.co.uk Our opening hours are Monday to Friday: 8am-8pm & Saturday to Sunday: 9am-1pm
Place An Order
Do I Need To Set Up An Account To Place An Order Online?
You can still place an order online without an account.Having an account just makes it easier for future orders, as your addresses and details will be already be saved,making the ordering process much quicker and easier for you.
Are My Card Details Secure On Your System?
Yes, your card details are completely secure. Sak Home is fully PCI DSS (Payment Card Industry Data Security Standard) compliant.
Can I Order Over The Phone?
Yes, you can place an order over the phone with our friendly and helpful Customer Service Team on T:0800 285 1989.Our Customer Service Team is available from 9am to 6pm Monday to Friday, and from 10am to 6pm on Saturday and Sunday.
Can I Cancel An Order?
You can cancel your order at any time before it has been despatched from our warehouse.Please contact our Customer Service team on T:0800 285 1989 as soon as possible if you would like to cancel an existing order.
When Will My Payment Card Be Charged?
Your payment card will be charged accordingly when each item is dispatched.If you choose to purchase through PayPal you will be charged for all your items immediately.
Promotional Codes
Where Do I Enter My Promotional Code?
The promotion code box is on the payment details page of the checkout – just enter your code and click 'apply'.
Why Isn't My Promotion Code Not Working?
One of the following reasons could mean your promotion code doesn't work:
The promotion code has expired – please check the promotion end date in the terms and conditions.
There is a mistake in the code – have you have entered the code exactly as it appears?
There are restrictions – items in your basket may not meet the promotion code terms we have set, i.e. full-price items,order total over a certain amount, items must be from a certain product category, single use only, etc.
If you have checked the three suggestions above and believe your promotion code is valid,there may be a technical problem so please speak to one of our Customer Services Team by calling T: 0800 285 1989.
Returns & Refunds
How Do I Return An Item?
Please see our Page Refund & Return Policy for full details.
Can I Return Sale Items?
Yes, items bought in the sale can be returned within 28 days and are subject to our standard returns policy.
Are Delivery Charges Refundable?
Should you have to return an item because it Is damaged, then we will refund the delivery charges. However, please note we are unable to refund any delivery charges on items you want to return for a refund due to change of mind.