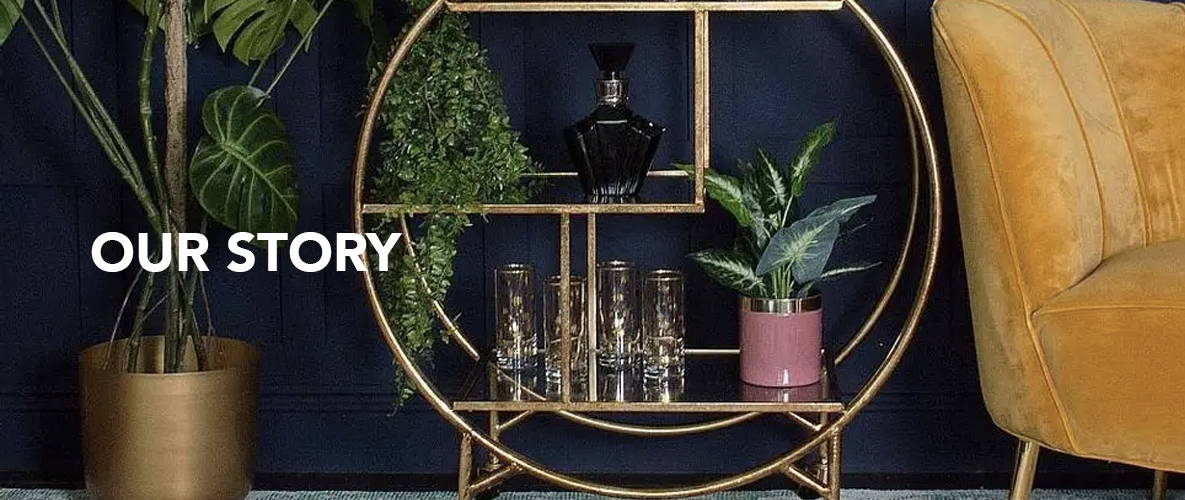 LIFELONG AMBITION
SAK Home is an established family business based in London, and it is the culmination of a lifelong ambition of our founder, Sadia A Malik.Sadia's ambition is to source exotic and exclusive home furnishings and accessories from all over the world and bring them to you. Sadia wants SAK Home to be the first place for people who have a flair for interior design, to visit and find the furnishings and accessories that will give their home the unique image to reflect their personality and talent. And we are able to do this because of Sadia's experience of living in different countries and cultures in her childhood.
PASSION FOR INTERIOR DESIGN
Her father's occupation took him and his family abroad, and every few years, they moved to a different country. And it was living in such varied countries as Nepal, Germany, Iran and Austria that gave Sadia her passion for interior design. Encouraged by her mother, together they would scour markets and souks for items of furniture and accessories to adorn the homes in the country they were living at the time. It was this experience that taught Sadia to buy pieces of furnishings not only for their aesthetic values,but would be comfortable and easy to maintain. They must also provide excellent value for money. The result this cosmopolitan childhood was the creation of SAK Home.
SATISFIED CUSTOMERS
Since the formation of the company, SAK Home has built up an impressive body of satisfied customers. Our customers have benefitted from Sadia's wealth of knowledge and experience she has of buying items that are exoticand stylish and originate from a wide range of sources from different cultures. And we are continually adding to our collection. Our team, led by Sadia, are constantly searching the globe for new stylish and exclusive items to offer you.
TIMELESS APPEAL
Sadia takes a personal interest in each item selected. She ensures all the items offered to you are of the very best quality, are attractive, durable and have a timeless appeal; and are compatible with our vision to provide you with designer products at fair prices and crate a seamless and enjoyable online experience that will inspire you and help you achieve your unique dream home.
SAK Home believes in listening to our customers we welcome your questions regarding any aspect of the company and its products. We also offer a full return and refund policy to make sure you are completely satisfied with any item you buy from us.